rocks_not_dead posting in

watchmen
And here's an opportunity to get more watchmen fics/art and fans to dreamwidth and to keep us happy here.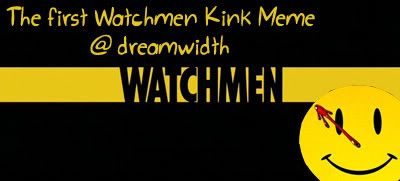 This is a Watchmen kink meme, following the example of the ones on livejournal which have generated a massive amount of fan-creations of all sorts and couldn't have been more fun.
So, come and join the
First Watchmen Kink Meme @ dreamwidth
on

kinkmemes
.